GPS tracking devices are integral to your fleet's operational efficiency. They monitor your vehicles in real-time providing you with data related to everything from location and speed to excessive idling and aggressive driving. Installing GPS fleet tracking devices isn't difficult, but there are choices to make:
Plug-n-play devices connect directly to an OBD-II or JBUS port.
Hardwired vehicle tracking devices require a three-wire connection.
Self-powered devices run on batteries or solar power.
To help you determine which type of GPS installation is right for you, we've put together a list of pros and cons for each option.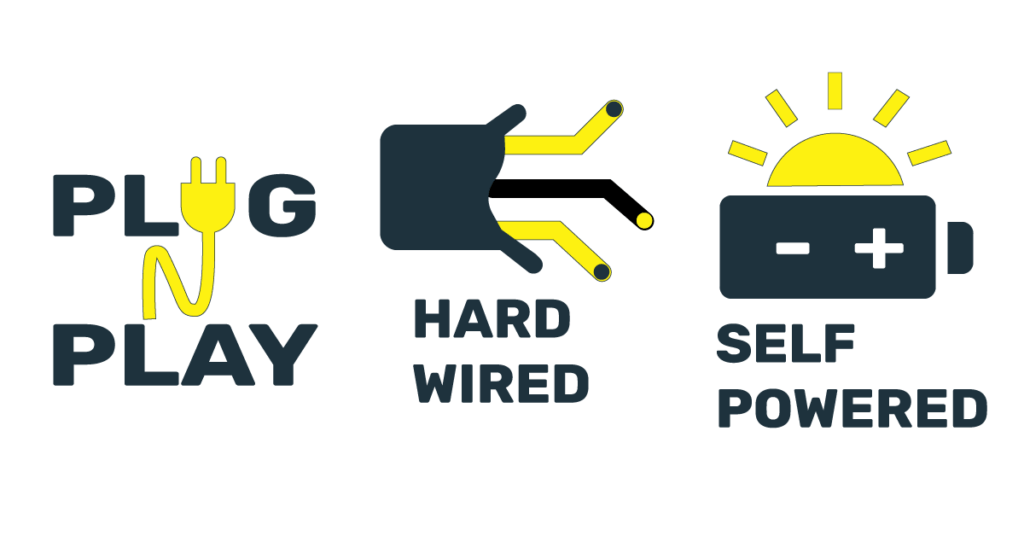 Plug-N-Play Installation
PROS
Easy DIY Installation
Plug-n-play GPS vehicle trackers don't require any hardwired connections and are easy to install in any vehicle with an OBD-II or JBUS port. Just plug the unit in to begin receiving vehicle data. The position of ports can vary between vehicle make, model, and year but are typically easy to access.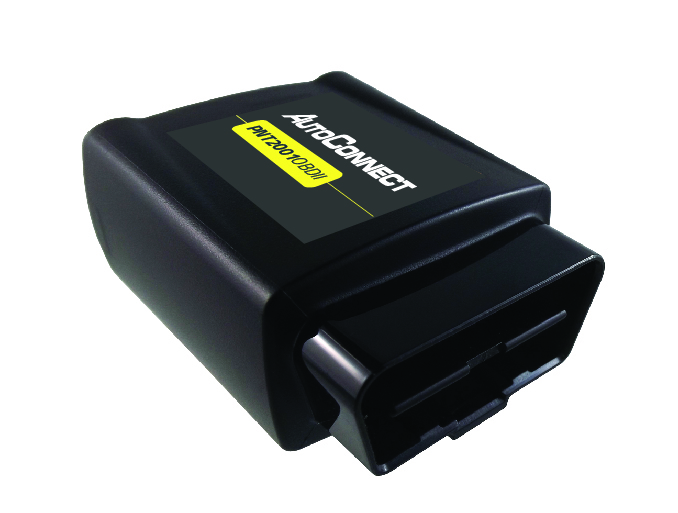 Portable Between Vehicles
When you consider a plug-n-play vs. installed option of a GPS tracking device, take into account the ease of portability for plug-n-play devices. Moving tracking devices between vehicles is convenient—especially if you want to swap them out dependent on assignments or if you're replacing one vehicle with another. There's no need to plan for vehicle downtime–unplug the device from one vehicle and plug it into another.
Automatic Engine Diagnostics
Plug-and-play vehicle trackers automatically pull diagnostic information directly from the Engine Control Module (ECM). No additional installation accessories are required to access this data.
CONS
Easily Installed = Easily Removed
Something to consider is that if it's easy to install, it's easy to remove (whether maliciously or not). To combat this pitfall, you can install the device further under the dash with a Y-cable accessory. You can also create an alert to notify you when a device loses power for any reason, including removal from the port.
Vehicle & Engine Data Only
Devices installed via the plug-n-play option are enclosed boxes. There is no harness to connect accessory wires, so there are no options for additional monitoring devices that let you track data like PTO, beacon lights, plow, or doors.
Hardwired Installation
PROS
Secure Installation
Hardwired GPS vehicle tracking devices require, at a minimum, a three-wire installation of ground, power, and ignition. This type of installation positions the tracking device under the dash/hood and out of sight. You can create an alert that notifies you the moment the device loses power for any reason, including removal.
More Than Vehicle & Engine Data
Hardwired tracking devices come equipped with numerous additional inputs/outputs, allowing for different functions. You can unlock a door, enable or disable a vehicle's starter, remotely engage or disengage a motor, as well as monitor when a component (e.g., PTO or beacon light) is on or off.
CONS
Installation Downtime
It can take professional installers 30-60 minutes to mount a hardwired vehicle tracking device. Fleet managers should incorporate downtime into their schedules when implementing this installation solution.
Secure = Hard to Move
It's not easy to move hardwired devices between vehicles. If you need to transfer a hardwired tracking device from one vehicle to another, build downtime into your plan.
Slap-and-Track Installation
PROS
Simple DIY Installation
Self-powered GPS tracking devices are 100% self-contained and self-powered, so they're simple to install. Most come with multiple ways to attach the device to a fleet vehicle or trailer (or another non-powered asset). Self-adhesive tape, screws, and even magnets are commonly used to mount them. They're so easy to install they're sometimes referred to as slap-and-track devices.
Portability Between Fleet Assets
Simple installation means self-powered GPS trackers (including battery-powered GPS trackers and solar-powered GPS trackers) are easily moved between vehicles, equipment, trailers, or other mobile assets. You don't need to plan for downtime to remove the self-powered tracking device from one vehicle and install it on the next.
Multiple Inputs
Some self-powered tracking devices come equipped with a wiring harness with inputs for additional options like monitoring whether an external component is on or off. If a safety light is turned on, a PTO engaged or disengaged, or a door contact made or broke, you'll know.
CONS
Battery Life
Battery-powered GPS trackers are affected by temperature and the amount of data transmitted to the GPS tracking software. To combat this, some devices, including a self-powered device offered by AutoConnect GPS, supplement the battery with a solar self-charging feature. A solar GPS tracker can stay fully operational for an extended period without the need to replace batteries.
Easily Installed = Easily Removed
Because self-powered tracking devices are easy to install, they're also easy to remove. Fleet managers should install the devices in a way that makes it hard for would-be thieves or vandals to tamper with them.
Make the Right Choice for Your Fleet
As you decide which installation option is best for your fleet, weigh the pros and cons of each. Some situations demand a specific installation method (e.g., trailers and other mobile assets without a power source need a self-powered device). But in most cases, you'll have the opportunity to assess which installation fits your needs. We encourage you to consult with one of our professional GPS specialists to ensure you roll out the right solution for every fleet asset.