MOONLIGHTING
Moonlighting, or having a secondary source of income outside of primary employment, is a fairly common practice. A study in 2017 showed that over 10% of Canadians aged 25 to 54 were holding more than one job. While moonlighting isn't illegal in most cases in Canada, there are indeed instances where it can be a fireable offense, or even lead to lawsuits.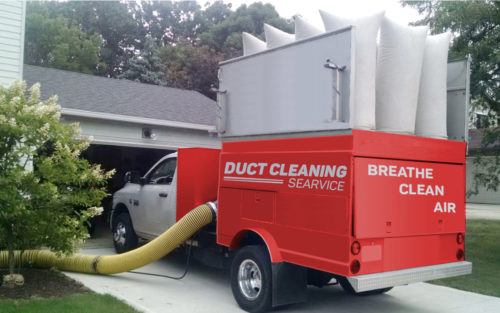 There are two major concerns surrounding moonlighting. First, if an employee's second job impacts performance at their primary place of work, they can find themselves being let go with just cause. The second significant issue for employers is when moonlighters work within the same industry as their primary employment. In both cases, the primary employer can suffer. In the first case, a lack of performance or effort can not only result in costly inefficiencies, but a fatigued employee may also be a significant safety hazard. In the second instance, if they are holding two jobs in the same industry, the employee may be taking (purposefully or not) business or clients from their primary employer.
In instances where moonlighters do in fact work after-hours within the same industry as their primary employment (or a closely-related field), using employer vehicles and equipment for their own jobs in not unheard of. In some cases there is an agreement between employee and employer that allows this type of moonlighting, but more often than not, it is done without any employer knowledge. This can cause complicated or drawn-out legal issues, and result in a major headache for the employer.
Some businesses are at a higher risk than others for moonlighting. For instance, a business that offers private cross-country flights likely doesn't need to be too concerned that employees are operating their aircraft at night to give friends or neighbors cheap flights. However, there are countless service industries where an employee can easily find work off the clock. Businesses that provide in-home or on-location services are especially susceptible to moonlighting. Duct and furnace cleaning, plumbing, sand and gravel hauling, roofing, construction, welding, mobile mechanics, carpet cleaning, tree removal, and a wide variety of other service-based businesses that operate mobile assets provide service that people need.
With moonlighting, an employee may finish off a job at the end of the day, just to be offered some cash from an onlooker or neighbor who is looking for the same service. It is all too common to learn that someone has been using a work vehicle to do a 'quick job' or favour for a neighbor, friend, or relative without first clearing it with the boss. Off-the-books work using your company's vehicles and equipment can put your assets at risk for damage or breakdown, run up the hours and kilometers, and potentially even affect your insurance and liability.
Fortunately, there are tools available that can help business owners and fleet operators avoid any of those concerns by helping to manage and mitigate unauthorized after-hours usage.
THE TOOLS
Alerts
Alerts are an incredibly useful tool for monitoring after-hours use of fleet assets. If a vehicle's ignition is turned on during a pre-determined time frame (usually after regular work hours), alerts can be sent directly to your phone via text or email, letting you know a vehicle is running. If you have no open jobs and aren't expecting any work to be done, then it is a good indication the vehicle or piece of equipment is not being used for its intended purpose. Simply knowing that a vehicle or piece of equipment has this feature enabled may be enough to discourage any employees from firing up the company assets outside work.
Auxiliary Accessory (PTO) Monitoring
A number of field service businesses operate fleet vehicles that are equipped with power take-off (PTO) units to run tools and accessories necessary to get the job done. Dump trucks, wood chippers, duct cleaners, garbage collectors/compactors, and carpet cleaners are just a few examples of service vehicles that may be equipped with a PTO. With AutoConnect GPS systems, users can see the current status of a vehicle's PTO, and even set alerts to keep them notified when it is in operation. This useful feature can keep you in the loop and let you know when an employee may be using one of your assets for an off-the-books job.
Reports
Similar to the abundant number of custom alerts that AutoConnect customers can use, users also have access to a variety of reports that can help with the tracking of after-hours activity by fleet drivers. AutoConnect's Overview by Vehicle report indicates engine hours and distance traveled for a given time period. While this feature doesn't alert the system user in the same way an ignition alert does, it can still be utilized to uncover unauthorized use. Analyze the average engine hours or distance traveled by all the tracked assets. If one of vehicle has a significantly higher value in either of those data points, it could be an indication of after-hours usage.
Fleet Replay
The fleet replay menu allows you to audit a vehicle's behavior over time. With this tool, you will be able to see where your fleet vehicles went, when, and for how long. Being able to accurately track activity can give fleet managers the insight required to evaluate an employee's behavior, and make sound judgments regarding their after-hours activity, and whether further investigation or intervention is required.
PERSONAL USE
Many fleet managers rely on their employees to work independently, requiring a fleet vehicle. Each organization has varying policies regarding the extent that drivers are allowed regarding the personal use of company vehicles. There are several factors though that are not commonly considered during the development of these policies. Tax implications, fuel use, and additional wear and tear on vehicles that can increase long-term and short-term costs. Advanced GPS Fleet Tracking Systems like AutoConnect GPS have tools useful in cutting down on these extra costs.
The Tools
Geo-Fencing
Many fleets allow (or even require) drivers to take home their fleet vehicles for things like overtime work, ease of dispatching, or after-hours service calls. But employees often blur the lines of work and personal use when it comes to their company vehicles. A relatively simple way of dealing with this is to mark a virtual perimeter, or geo-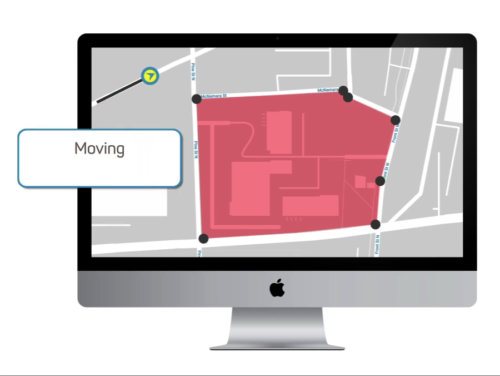 fence, around job sites, typical areas of operation, or driver's homes. Each time the vehicle enters or leaves these areas, fleet managers can be sent a notification. If the date and time of these notifications line up with the dates and times of completed work orders, everything is being done by the book. If there is travel the doesn't correspond to approved work or use, then chances are employees could taking advantage of having access to a fleet vehicle.
Breadcrumbs
Just like Hansel and Gretel, vehicles being tracked with AutoConnect GPS leave breadcrumbs behind. These breadcrumbs are virtual data packets that can be viewed together to tell a story. There are two types of breadcrumb displays on the AutoConnect interface. A one-touch 24-hour breadcrumb trail, and a more in-depth report that goes back for any chosen time period. Every time a reporting interval, heading change, or event is recorded (like idling, stopping aggressively, or speeding – among others) a breadcrumb is left. This tool is useful for monitoring consistent vehicle use and spotting outliers or unapproved travel events.
THEFT
Equipment and vehicle theft is a reality many fleet managers are concerned with, and for good reason. The RCMP claim that automobile theft costs Canadians close to $1 billion CAD annually. Vehicle theft is more common than one may think, with estimates of one vehicle theft every seven minutes. Theft is by no means limited to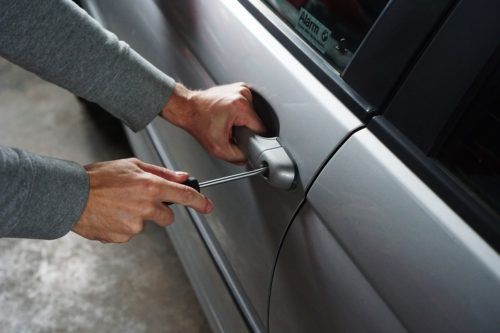 automobiles,either. A 2016 report estimates that the annual cost of equipment theft can be as high as $1 billion USD. Adding to the problem is the likelihood of recovery. Only about 25% of stolen equipment in Canada is ever recovered, meaning business owners and operators could be faced with significant downtime waiting for police investigations and insurance payouts. Advanced GPS tracking systems like AutoConnect come equipped with tools that can deter theft, alert users to unauthorized movement, and help in recovery efforts.
The Tools
Alerts
There are many alerts that are available to fleet managers who use AutoConnect GPS for vehicles, equipment, and non-powered assets. But there are several that are extremely useful if you are concerned about your equipment or vehicles being stolen. Battery Disconnected and Possible Tow alerts are just two indications of a possible theft in progress. With these features, you will be immediately alerted to suspicious movement or activity, and can notify authorities before any potential thief can get too far.
Geo-Fencing
Virtual perimeters or geo-fences can be quickly and easily set up through the AutoConnect interface for any area that your vehicles or equipment will be spending time, such as a shop, laydown yard, work site, or even a parking lot. You will be alerted via your preferred method (text or email) if the asset leaves the designated area, giving you a head start on the proper response, increasing the chance of recovery before any damage can be done.
Live-Tracking (recovery)
In the event a theft does take place and the AutoConnect system alerts you via one of the methods mentioned above, the live-tracking feature can direct authorities to the location of the asset for safe recovery.
Request a demo today and see how AutoConnect's features can give you enhanced visibility into your fleet, and give you the tools to keep your assets where they should be.